Downloadable Videos
 Buy, Stream and Download Through Vimeo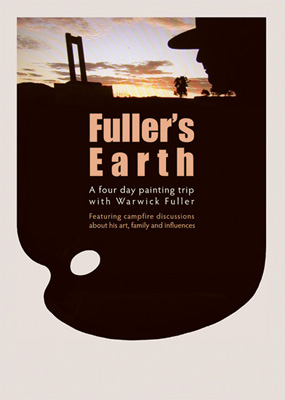 'Fuller's Earth'
Documentary
As seen on TV! This film records a four day painting trip along The Bridle Trail near Hill End with Warwick Fuller. The film portrays the painter at work in an open air Australian environment and an in-depth campsite discussion with the painter. Features campfire discussions about his art, family and influences.
Produced and directed by Brad Bridger and Warwick Fuller.
$29.95 AUD Buy, stram and download through Vimeo: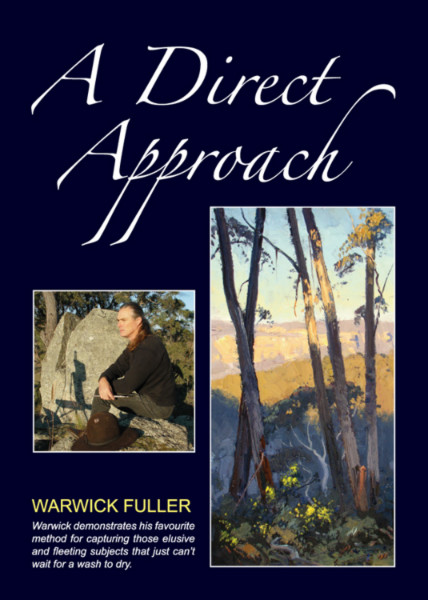 A Direct Approach
Instructional – Downloadable Video
Warwick Fuller demonstrates his favorite method for capturing those elusive and fleeting subjects that just can't wait for a wash to dry. Follow Warwick into s towering Mountain Ash forest and watch him capture the late winter sun on the bluffs.
Running Time : 56 mins
$44.95 AUD
Buy stream and download from Vimeo: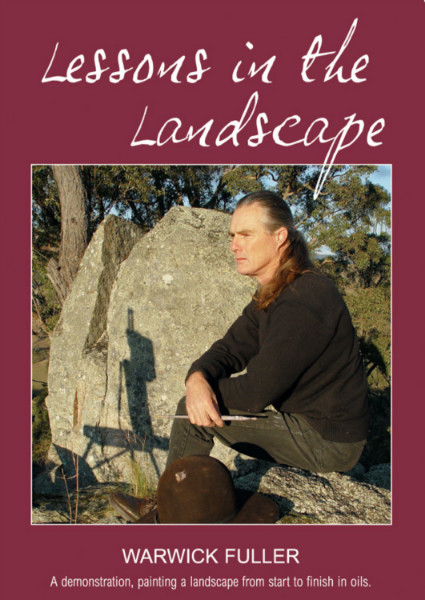 Lessons in the Landscape
Instructional – Downloadable Video
1 1/2 hours of instruction on how to tackle a landscape painting from start to finish!
Warwick Fuller is one of this country's best landscape painters and in this jam-packed, value for money video, he runs through many keys to painting a landscape outdoors in oils.
Whether you are a beginner or a serious amateur, this video will expand your techniques as you follow Warwick's successful approach.
In particular, he stresses three things that will help you not only control the painting but that will ultimately allow you to paint any subject more effectively.
Running Time : 84 mins
$44.95
Buy, stream and download from Vimeo: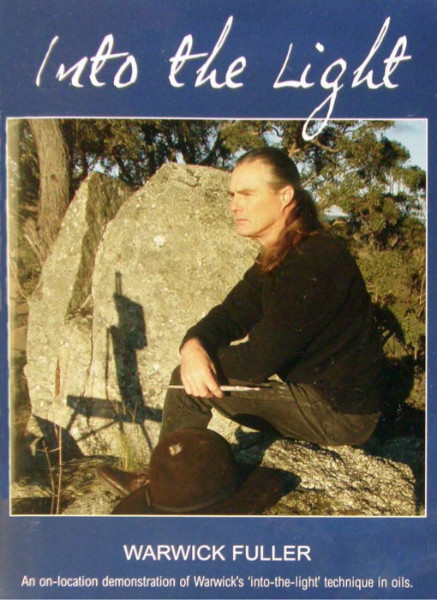 Into the Light
Instructional – Downloadable Video
A full demonstration in oils by Warwick Fuller. Join Warwick for an on-location demonstration of his into-the-light technique. Watch two paintings come to life using time lapse photography. Learn as he paints on location, shows and discusses how he selects a subject, intuitively composes the subject, lays in the washes and works through the painting to completion. The brushwork in shown in detail as he paints 'wet in wet', the technique Warwick uses to quickly capture the effects of light.
Watch 'Moonrise over the Nepean' and 'Morning Sun, Mudgee' come to life as Warwick graphically illustrates his painting techniques. Hours of painting are shown using time lapse photography. A visual feast of ten paintings shown through close examination how the techniques shown on this video apply to a wide variety of subjects.
Running Time : 60 mins
$44.95 AUD
Buy, stream and download from Vimeo: